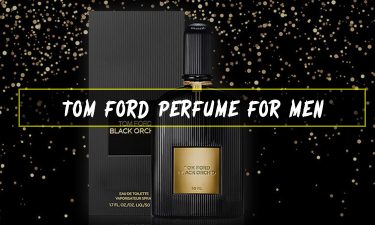 In modern days, people are very conscious about fashion as well as their personality. From the very beginning of civilization, people have been using perfume as a part of their style. Though the power of fragrance is invisible, it can impact anyone's mind, who may be men or women.
A perfume is an extension of the men's fashion sense and style. There are many perfume brands in the world such as Tom Ford. However, it is confusing to choose the best Tom Ford perfume for men as it also comes with different flavors and model.
In this article, we have focused on some Tom Ford Perfume for Men and their characteristics.
Tom Ford Perfume
In the fashion world,Tom Ford is a famous name. Tom Ford was the inventor of Tom's fashion world as well as Tom Ford Perfume.He is one of the honorable American Fashion Designer. He has made a significant outcome in the Fashion industry.
Tom Ford's fragrances are divided into two ranges, like a premium blend collection and a more accessible signature line. Tom Ford offers aromas for both luxury and casual buyers.
Private Blend
These are Luxurious and experimental perfume. Tom ford's private blend collection started in 2007. According to the designer's word, it can be told "personal scent Laboratory.' The user can create fragrances that are not maintained by the mainstream Scent-making.
Signature
These categories are more affordable than the blend perfumes.But some fragrances still have the complexity of their higher prices.
Tom Ford Perfume for Men
Now talk about some Tom Ford men's perfume collection, which took place a good position in the fashion industry.
1.     For Men
For Men is the first perfume that was introduced under the Tom Ford fashion. It is a well-defined and luxurious fragrance. The fresh fragrance has distinguished this perfume. It is infused with ginger,grapefruit, and deep greens. It will give a feeling of manhood when you are going out on a date. It is an ideal perfume for you if you have not ever experienced.
2.     Grey Vetiver
To express your manhood,it may bea good option for you.There are two top layers such as aromatic sage and grapefruit.The base of the scent of the perfume is vetiver.
Some additionalflavors are also presented in their classes. If you want to find out a unique fragrance, Grey Vetiver may take that place.
3.     Extreme
The smell of this perfume is amazing.When you take the smell of it,you feel great.Italian fig, Persian lemon and other strong elements are presented that may give you an irresistible scent. Haitian Vetiver,Amber, truffle and caramel are the bases of the perfume. Combining these elements result ina unique scent that anyone will fall in love.
4.     Tuscan Leather
This perfume is not only for males but also for females too, who areTomford's lover.You will enchant with its attractive fragrance. Its resources arejasmine, saffron,thyme,and leather amber altogether.
5.     Noir De Noir
This perfume is called the perfume of Asia. It can be givennew confidence and energy to work to a man. Black truffle, saffron, andblack roseare included for making its fragrance.
If you like to have a calm and sensual scent, it can be theright choice for you. Tree alga, Patchouly, and wood, and other ingredients are also used to make the fragrance of the perfume.
6.     Amber Absolute (Unisex)
This fragrance may feel attractive and cheerful. Notes come from rich wood, incense, and vanilla bean elements. This fragrance may reveal any men's aspects. This perfume's packaging is quite good. You will be delighted to use it.
7.     Oud Wood
It is one of the top listed fragrances to users because of itsmild smell. It gives enough scent without highlighting you. The perfume's bottle is worthy of your eyes to fall. To be honest, it's quite perfect for cool people,as the fragrance is really attractive and sexy.
Conclusion
The sense of smell is one of the human senses that can bridge between emotion and memory centers at the same time.In the various fragrances collection, men can choose good ones for their uses.All the perfume classes from Tom Ford collections mentioned above are best. Though you should choose according to your choice and budget (as perfumes are pretty costly).