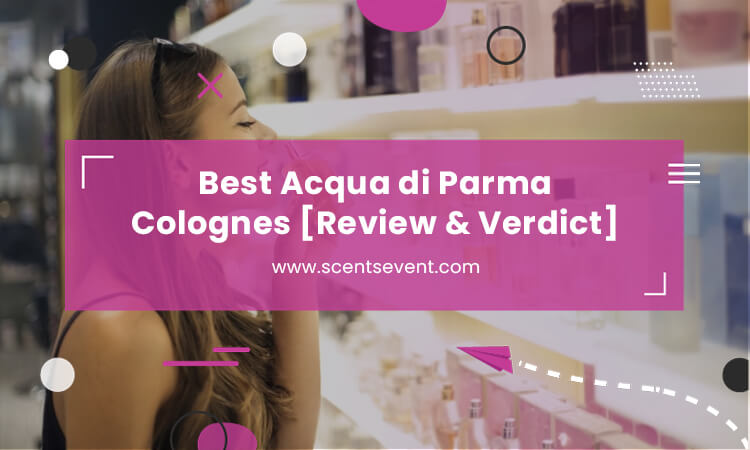 Looking for the best Acqua di Parma cologne for someone special?
For over a hundred years, Acqua di Parma has provided a wide range of high-quality fragrances. For luxury and elegancy, they surely are the unbeatable ones in the fragrance market.
So, when it comes to choosing one from them, it can be very tricky. But don't worry, dear. I'm here to help you to pick up the best one for you.
I have gone through all the hard works and handpicked the 10 best Acqua di Parma colognes. Just go through the article, and you will find the perfect one for you right away.
Top 10 Best Acqua di Parma Cologne List
Top 10 Acqua di Parma Review
While making this list, I have basically focused on how they smell, long they last, etc., crucial factors. We have included all of our expert-recommended best acqua di parma colognes for you. Without further ado, let's meet with them one by one.
Acqua di Parma Colonia Essenza is one of the newest fragrances of Acqua parma. You can say it's the enhanced and modernized version of the original Colonia.
The natural smell of Essenza can bring a bright, fresh, and clean vibe around you. This stuff is perfect for a well-groomed man who wants to show maturity as well as classiness rather than attract too much attention.
Just look at the notes. You can feel how elegant its scent is!
Notes: Neroli, bergamot, grapefruit, jasmine, petitgrain, orange, musk, mandarin orange, vetiver, rosemary, oakmoss, rose, lily-of-the-valley, cloves, patchouli, sage, and amber
Perfect For
You can wear this one anytime and anywhere you want. Going out for dates or a professional meeting, Colonia Essenza has your back whenever you want to smell gentle.
If you are looking for something with extremely natural smells, Colonia Pura will be your right call. Do you know pura means pure in English? This perfume indeed justifies its name.
It has a youthful appealing that can make your day way better.
And do you know how long it will last? Well, depending on temperature and skin type, the fragrance will be with you for about 6 hours.
Top Notes: Ozonic notes, bergamot, orange, petitgrain
Middle Notes: Narcissus, jasmine sambac, coriander
Base Notes: White musk, cedar, patchouli
Perfect For
Pura is ideal for daytime use in the warm season. You can wear it while going to the office or any casual outings.
Greeny and minty! It's the Colonia Club for you.
Along with aroma, you will also get a cooling-like sensation on the skin. Since the Club has a mature vibe, it is absolutely not perfect for teenagers. If you are in your middle twenty or up, you can o for this one.
Top Notes: Mint, mandarin orange, bergamot, lemon, petitgrain, and neroli
Middle Notes: Lavender, geranium, and galbanum
Base Notes: Musk, ambergris, and Haitian vetiver
Perfect For
Colonia Club is great for all kinds of seasons. You can use it for any indoor or outdoor purposes.
Are you searching for the best Acqua di Parma for him? How about this classy Acqua di Parma Eau de parfum? You and your special one will surely fall for it.
The combined smell of citrus and oud makes them unique from the other competitors. Although their projection and longevity could be better, if you like subtleness, they are the best.
Top Notes: Calabrian bergamot, Italian orange
Middle Notes: Agarwood (Oud), Amyris, coriander
Base Notes: Leather, sandalwood, Atlas cedar, musk, Indonesian patchouli leaf
Perfect For
This Colonia perfume is decent for all seasons. They are ideal for wearing in work or casual hangouts.
Doesn't leather has a lustrous and pleasant smell? The Colonia Leather has a genuine leather scent that can't go wrong in any way.
Its strength and durability are also praiseworthy. Few sprays can last throughout the day. Besides, the masculine fragrance makes this one of the best Acqua di Parma for men.
Top Notes: Brazilian orange, raspberry, Sicilian lemon
Middle Notes: Rose, petitgrain paraguay, honeysuckle, red thyme
Base Notes: Leather, guaiac wood, Atlas cedar
Perfect For
Wanna go to a cigar or whisky bar? You won't find any other better option than this one. For older or refined gentlemen, Colonia Leather is an ideal choice.
Acqua di Parma Gelsomino Nobile is a floral, woody, musk aroma for women. It's one of the newest Aqua de Parma perfume collections that can bring a smile to your face.
It has a very feminine and sophisticated smell that projects a mature and elegant aura. Moreover, the perfume has a good sillage and longevity. Based on the situation, it can even last for an overnight.
Top Notes: Mandarin orange, pink pepper
Middle Notes: Jasmine, tuberose, orange blossom
Base Notes: Musk, cedar.
Perfect For
Gelsomino Nobile is pretty much decent for every environment. If you want to show your gorgeous side in any casual hangout, this one will be the best option.
Colonia Assoluta is a citrus aromatic perfume for men and women. It offers moderate intensity and longevity.
If you like the idea that you and your loved one will wear the same aroma, try this out. A floral and fruity scent certainly put you in a good mood.
Top Notes: Bergamot, bitter orange, sweet orange, lemon verbena
Middle Notes: Jasmine, vetiver, ylang-ylang, cedar, cardamom, pink pepper, paprika
Base Notes: Patchouli, oakmoss, white musk, resins.
Perfect For
Colonia Assoluta works superbly in warm weather as well as in day time. It might not be a perfect fragrance for winter, but you will love them in the spring and the summer seasons.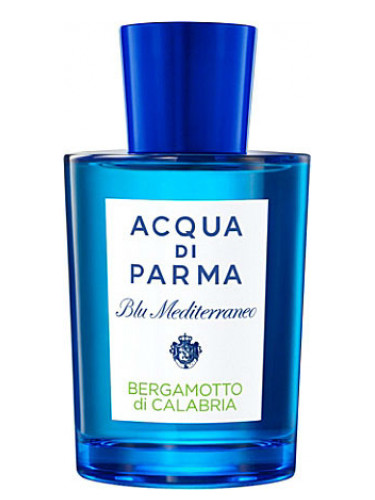 This fresh and lightweight fragrance is ideal for those who prefer subtle scents more than heavier or muskier. You can refer to Blu Mediterraneo Bergamotto di Calabria as a refresher, peaceful and cozy item.
From the smell to looks, it is very close to nature and will definitely remind you of the deep blue sea.
Top Notes: Bergamot, citron
Middle Notes: Ginger, cedar, flowers
Base Notes: Vetyver, benzoin, musk
Perfect For
Wearing it while meditating, yoga, praying, or in times of mental relaxation, Mediterraneo is a perfect perfume to wear. It is also good for casual use.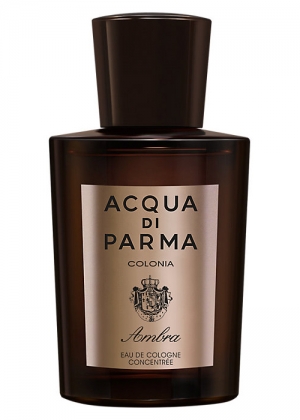 This one is one of the best Aqua di Parma fragrances for men that contains a luxurious ingredient for creating the aroma. Colonia Ambra is a complex, aromatic perfume with musky-marine shades. Besides, they have a great sillage and longevity.
If you are a fan of dark and smoky perfume, you will love this for sure.
Notes: Cisto Labdanum, musk, orange, bergamot, petitgrain, rose accord, nagarmotha, Virginia cedarwood, patchouli, tenture ambergris, sandalwood.
Perfect For
Colonia Ambra is perfect for any season and any time of the day. Just wear them, and you won't be disappointed.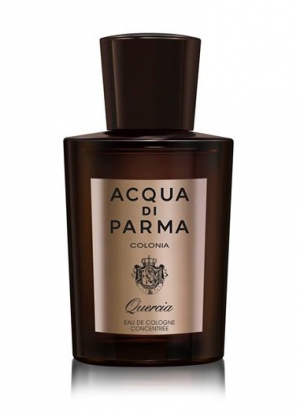 Colonia Quercia is a perfect option to choose if you want to please the crowd around you. It has a subtle woody fragrance that is good to smell. Even people with sensitive noses won't find it disturbing.
Besides, the perfume has a solid performance that lasts around 8-10 hours.
Notes: Virginia cedarwood, lemon, bergamot, petitgrain, pink pepper, cardamom, carnation, tonka absolute, patchouli, oakmoss absolute
Perfect For
Colonia Quercia is one of the best autumnal fragrances. So, if you want a enjoy a lovely evening walk on a pretty cool day, this one is good to go.
Well, I have just finished reviewing my top 10 perfumes. Let's end up here.
FAQ
Yes, Acqua di Parma is definitely a luxury brand. Moreover, it's one of the leading brands in the fragrance market. They are famous for symbolizing Italian luxury all over the world.
Acqua di Parma Colonia Oud eau de cologne is one of the best and the most popular cologne of Acqua di Parma. This is the signature scent of this brand. And not only that! It has remained in the market for over a hundred years!
Acqua di Parma Colonia smells like citrus. It also contains the scent of Sicilian citrus, amber, lavender, rosemary, Bulgarian rose, jasmine, and light musk.
The original Acqua di Parma is Colonia. It was created in 1916. At that time, Acqua di Parma was a small perfume factory situated in the center of the historic old town of Parma. The company was named after the place.
The Acqua di Parma Diffuser lasts for about a couple of weeks. The defuser smells really nice, but they evaporate quickly, which is a bit unsatisfactory for the price point.
Acqua di Parma Iris Nobile has been discontinued recently. So, if you are one of the regular users of these perfumes, you have to search for an alternative now. However, if you are lucky enough, you can find a shop that has an existing stock.
Yes, Acqua di Parma Blu Mediterraneo is unisex. It has a nice and fresh citrus scent that is not very feminine or masculine. Therefore, man and woman both can wear this one.
Concluding Words
At the end of the day, fragrances depend on your preference and personality. Therefore, among these 10 options, which you will think of as the best Acqua di Parma Cologne is totally up to you. Every one of them has its own unique and magical aroma. Just try them out and find the best-suited one for you.