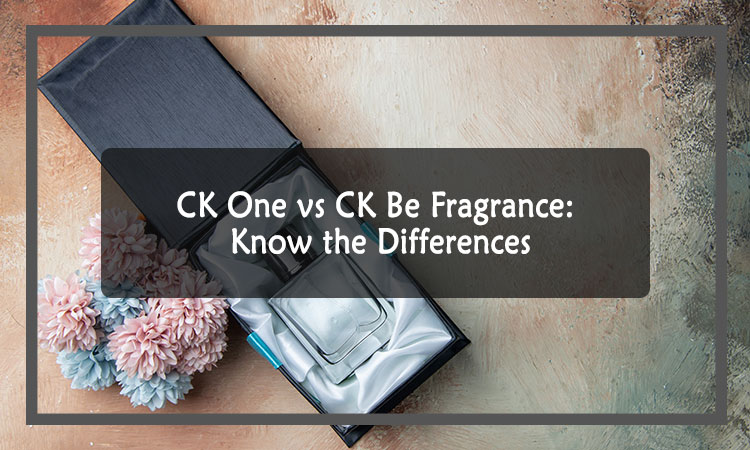 We all know there is a tough head-to-head battle ongoing between CK Be VS CK One regarding which is the better option. It is normal to have such queries in mind as both have been in the industry for quite a long time now.
Yet, they are equally winning hearts and making a strong stand in this competitive market by giving each other tough competition. Sometimes CK One gets the highest vote, while another time CK Be grabs the limelight.
As a result, picking one between these 2 perfumes becomes more confusing and a tougher call to make than ever. So, if you are also stuck between CK Be VS. CK One, stay with us patiently to clear up all your doubts.
CK Be VS CK One Fragrance
Both CK Be and CK One are remarkable productions of the Calvin Klein manufacturers. They are in the industry since the 1990s.
Since then, they never fail to please people. Instead, they are captivating people worldwide with their extremely fabulous and fresh aroma that is hard to find in any other fragrances.
As a result, many questions revolve in our mind like which is the better one among CK One and CK be to go for? Which one lasts for a longer time? Stronger scent? Which one has a more refreshing or sweeter aroma?
Don't worry. We have all the answers and honest reviews ready for you to make things easier for you. Check out our below points to understand their differences and to know which is the perfect one for you to buy:
Smell
The aroma of CK Be is like a fresh mixture of lavender, coming with citrus, mint, and sandalwood to make things more pleasant and lively.
You can also get an orange note touch along with the combination of the floral notes with a fresh musky aroma after settling things a bit with time.
In contrast, the smell of CK One is incredibly fresh, but at the same time, it offers an appealing scent. Here, right upon the application, you will find yourself with a burst of citrus and other tropical notes like pineapple, papaya, lemon, bermagot, etc., to make you go completely stunned.
After that, comes a nice little green tea tone with a slight warmth of cardamom to surprise you even more with its amazing smell.
Projection
Both CK One and CK Be are lighter and casual scents that go flawlessly with any skin type, occasion, attire, and season throughout the year. However, if you talk about the stronger scent among both the fragrances, then the ideal pick has to be CK One.
Why?
It is because starting from the opening hour with time, and it can go for a fair distance to grab the attention.
Though the smell isn't that strong-smelling in attack but still has the power to do the job. Moreover, if you compare the notes and aroma, you will also find CK One has more to offer than CK Be.
Duration
Longevity is one of the crucial features to look at in perfume, and you must choose depending on how much time you want your perfume to stay—now, moving to the longevity of both the fragrances:
Well, to be honest, CK Be has some duration issues and will last around for 4 to 5 hours. On the other hand, if you talk about the longevity of the CK One, then it will last on your skin for at least 6 to 7 hours or maybe even more based on your skin type.
Versatile
Both of these scents are mostly for casual wear that goes beautifully with almost all events and dresses. But, if you want a precise answer, then the best time to use these perfumes is the summer season.
Any age of people of can wears these perfumes. However, the younger people prefer it more than the aged people. But as CK One has a more potent projection, it naturally edges a bit more than the CK Be in terms of versatility.
Hopefully, after going through the differences mentioned above, all your doubts regarding CK Be VS CK One are clear now, and you know the exact one to go for.
Final Verdict
Both CK One and CK Be fragrances are mesmerizing hearts since their release date to now. They have made such a strong stand in the industry that they cannot be easily replaceable.
Whether it be longevity, versatility, stronger projection, or aroma, the clear winner is Calvin Klein 1 perfume over CK Be for men and women. However, if you like things a bit lighter with a more sweet aroma, CK Be is preferable for you over Calvin Klein Cologne One.
Frequently Asked Question: CK Be VS CK One
We have received tons of questions about CK Be VS. CK One fragrance. It is natural to have such doubts in mind, especially when both fragrances are so good and exclusive in their way.
Have a look at them if you too have any confusion in your mind you want to clear up:
Which Is Better CK One Or CK Be?
Both the fragrances are good. But if you want a precise answer and want to know which is the better option, then it has to be CK One.
The main reason behind picking CK One over CK Be is its durability and a bit stronger one than CK Be. However, that doesn't mean CK Be is any less. It is just a bit lighter, which starts to fade away quickly.
Which CK Perfume For Women Is The Best?
Below is a list of the 5 best CK perfumes for women. These perfumes are winning the hearts of thousands of women worldwide since their release date to present date:
Best For A Romantic Date Night: Calvin Klein Obsession
Best Classic Perfume: Calvin Klein Eternity
Best Casual Wear: CK One
Best Versatile Perfume: Calvin Klein Escape
Best Perfume For Work: Calvin Klein Woman
What Does Calvin Klein CK Be Smell Like?
The smell of CK Be is like a fresh floral woody musk perfume that comes with citrus, mint, jasmine, and sandalwood to offer a sweet-smelling aroma with a refreshing vibe.
Moreover, with time you will start getting an orange note touch mixed with various spices, freesia, white peach, and many more floral notes with a fresh musky and amber aroma.
Does CK Be Smell Good?
Of course, CK Be smells wonderful and comes with a fresh woody aroma that arouses confidence and makes one feel good about themselves right upon its usage.
Both man and woman can wear this perfume at any time of the year on any occasion. No matter where you go and whom you go to, this perfume will never upset you. That much good and appealing it is.
Is CK One A Unisex Fragrance?
Yes, CK One is a unisex fragrance that can be worn by all ages, men, and women all around the year. In fact, this fragrance is the first one to gain wide-range fame in the United States as a unisex perfume.
It blends perfectly with any attire and on any occasion. In other words, it is soo good that this perfume will never fail to impress you.
Is CK All Long-lasting?
CK All is a unisex perfume that lasts for around 4 to 5 hours upon application. It has decent longevity that comes with a refreshing and warmer vibe of citrus blossom, Paradisone, Ambrox, Hivernal, Jasmine with a slight touch of Amber to get your job done.
Reapply the perfume on your main target points if you need to stay longer to continue getting and spreading the refreshments you want.