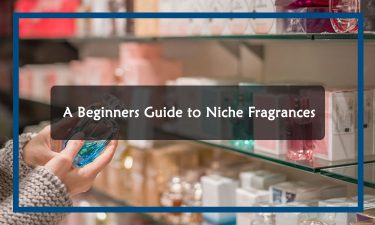 Perfume has been a part of human society for a long time. Good scents not only make us smell good, but it can also add an aura to your personality. People may remember you from your perfume. But if you are looking for something that will be unique and different from the other brands' perfumes, then Niche fragrances are the only option.
A great perfume can keep your confidence in the pinnacle and get you compliments, but the best part is your scent will be unique. So here is a beginner's Guide on niche perfumes.
What is a niche fragrance?
When we hear the word "Niche," The first thing that comes out, our mind is specialized or something that is appealing to a small number of people.
For perfumes, niche scents are Perfumes made in boutique artisanal perfume studies with small-scale production intent to appeal to a small number of people. You may not find the presence of niche perfumes in the market or perfume stores. You can find these perfumes from professional perfumers or boutique perfume stores.
Why Niche fragrance?
Many perfume enthusiasts find standard perfumes very uninteresting. Usual scents do not offer the intensity of sensory connection that customized bouquet fragrances can deliver. Boutique perfumes provide the consumer with the possibility to gain a rewarding, uncommon, and individual scent.
What is the difference between designer and niche fragrances
Many people may have confusion about niche fragrance and designer perfumes. Some say that they are the same, and others argue about it. In this section, you will bust all your confusion so that you can have a clear concept about these two.
We have already mentioned the niche fragrance meaning above this section. Niche perfumes are simply boutique artisanal studio made scent made for a small number of people. Niche perfume producers only focus on perfumes and nothing else. Those perfume can be custom made or very exclusive.
Designers perfume companies make perfume as a part of their production, and they make several other products like clothes, shoe jewelry, etc. Designer perfumes intend to appeal to the mass, unlike niche fragrances. Designers' perfume is not as exclusive as niche fragrances. But designers are also made and designed by great perfumers.
Most people tend to buy designer perfume because they are highly available and low in price. There is a designer perfume with excellent quality but not exclusive. Hence they cost a bit less than niche perfume as well.
Top 5 Niche Fragrances for Beginners
Here are some of the niche fragrances for beginners to make you feel more special. These fragrances are great examples of exclusive fragrances that are unique and memorable.
· Acqua di Parma Blu Mediterraneo, Bergamotto di Calabria
Acqua di Parma Blu Mediterraneo is an exclusive perfume with lucrative fruity, citrusy, floral, spicy woody, and musky notes. This extraordinary perfume with Italian bergamot with other ingredients like white musk and vanilla creates the perfect blend.
· Chergui Serge Luten
Chergui was launched in 2005 by Serge Luten as an oriental perfume for men and women both. Chergui will never fail to amaze you because of the lucrative ingredients like a tobacco leaf, amber, honey, musk, and many more.
· Aventus creed for man
Aventus is another very exclusive scent that comes with a slick bottle that is dedicated to Emperor Napoleon. The ingredients are handpicked by the perfumers and created the perfect blend. The fruity top and the floral mid with the spicy base makes it an ideal perfume for men.
· Pulp Byredo for men and women
Pulp Byredo is a unique perfume with excellent ingredients making the complete notes. The fruity notes of it never fail to touch the heart of the perfume lovers. The fruity top and heart, along with the woody floral base, makes the perfect blend in this perfume.
· Bal d'Afrique Byredo Women and men
Bal d'Afreque is an exclusive perfume inspired by Persian and African tradition produced in Stoholm based company of niche perfume Byredo. This perfume consists of an exclusive blend of aromatic floral and woody notes creating the perfect fragrance to be unique and produce a fantastic scent.
Final Words
Perfumes play a role in multiple aspects of our life, starting from our office to a party or even a date night. But if you want to have a different scent that is truly exclusive, and only you can use it, then niche perfume is the only option.
Niche fragrances can make you feel a bit more special because no one else will have the same scent as yours. The olfactory sense is the strongest sense when it comes to memory. And if you have a unique perfume that no one else has access to, people will remember you for your excellent scent.